It was yet another week with days of train travel.
On Thursday, I went from Berlin to Freiburg in the southwest of Germany. On Saturday, I returned to Berlin, spending 6.5 hours each time on the Intercity Express. Luckily, there's a direct connection from Berlin.
It was worth the effort, as I heard from many people from municipalities and smaller and mid-sized cities about their struggles with transformation, capability building and getting actual user-centred work into projects.
Learning from and sharing with local government
As part of Public Service Lab Day, about 70 people from many parts of Germany plus Switzerland got together in Freiburg. The day included short talks, hands-on workshops and the presentation of the 4 winners of the award for good administration ('Preis für gute Verwaltung').
The City of Freiburg and its digital unit made an effort and got an open co-working space that used to be a train repair workshop. It was equipped with proper good furniture and had functional areas like offices, phone booths, open and closed meeting spaces.
Both my colleague Katja, product manager for Digital Service's property tax declaration service, and I gave some short inputs.
Katja spoke about live services, why going live is only the beginning and what user-centricity looks like after the launch of a service. She highlighted the importance of properly analysing your metrics and data, investigating funnels, and categorising the support requests and feedback you receive as a team. Katja shared 3 examples of feedback – 1 that demanded design improvements, 1 indicating a technical problem, and 1 describing uncovered user needs leading to a feature request.
With my Public Service Lab co-organisers Katrin and Simone, I spoke about the various levels of transformation, including organisational design and policy design, and what is happening in that space in Germany.
Afterwards, Katja and I ran a 45-min workshop. The title: 'Solving real users' problems with product, not project management'. About 30 people joined in total, and we ran 2 rounds so more people could participate from the 5 workshop topics offered in the afternoon.
In the workshop, we first discussed how a project and product management are different and the related mindsets aren't the same. Some participants already had substantial thoughts. Others realised not even a project mindset exists in their government organisation.
After that, we asked the participants to work on a scenario adopting a product mindset. I continue to enjoy writing such scenarios. In this one, the attendees were asked to build a digital 'find childcare options' service under significant political pressure and media attention. Teams were given a list of areas of change to consider to make sure the efforts weren't run in a project management fashion. All 7 teams had valuable discussions and proposed different approaches – from rejecting the task entirely to building a mixed local volunteer group including university members and engaged citizens from a local open data lab.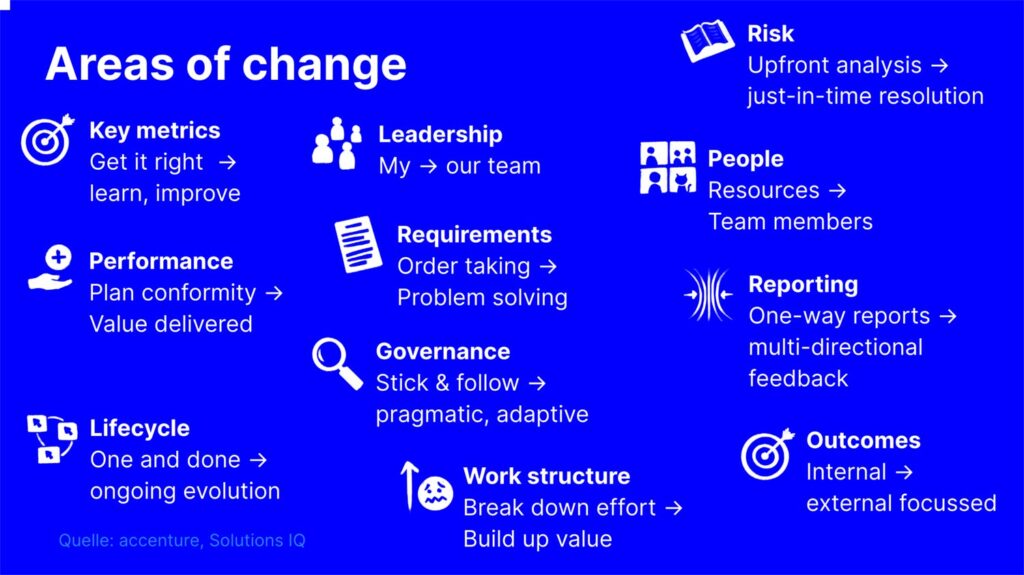 For the 4th time, Public Service Lab and HTW Berlin University of Applied Science awarded user-centred public service projects with the 'Preis für gute Verwaltung'. Four initiatives were given the award for a range of work – among them a Ukraine refugee welcome centre and a mobile application for taking work-related health certificate training.
The award is one of the few ways user-centred public design work is recognised and systematically documented. A related Medium publication has been summarising the selected projects for the past few years. An increasing number of media outlets have been reporting on the award and recognised projects this year – from local newspapers to digital sections of a national publication. It is excellent recognition for the work behind the scenes. But some of the more critical voices highlighted how some awarded projects are still flawed. And the same time, they recognised important work towards a more human-centred administration has been done, and more has to happen.
Even though unrelated, people talked about 'just do it' several times at the event. The sticker saying right that I made a few weeks ago arrived these days at my doorstep. Colleagues at the office picked them up quickly.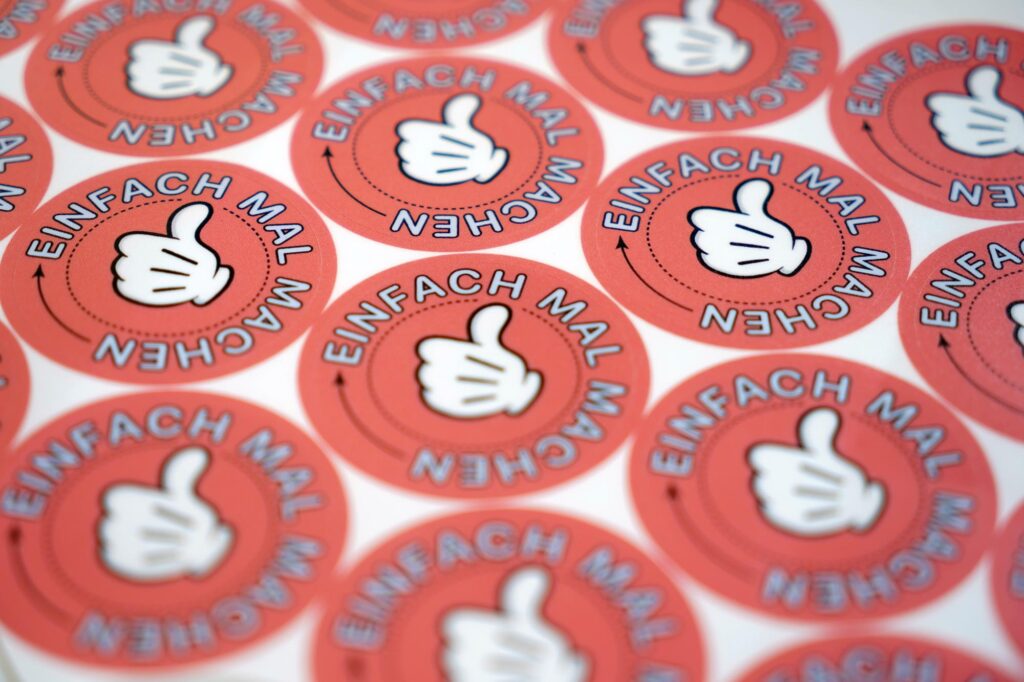 On the way back, Katrin and I edited texts for the forthcoming Service Gazette publication. Various articles share a local government perspective on service and organisational transformation.
What's next
On short notice, I have to help with hands-on design work for the closing event of our fellowships. I might be a bit rusty, but it gets me closer to the projects developed in our Tech4Germany and Work4Germany fellowship programmes.
I will also spend some time preparing a kick-off workshop for people interested in becoming accessibility ambassadors.